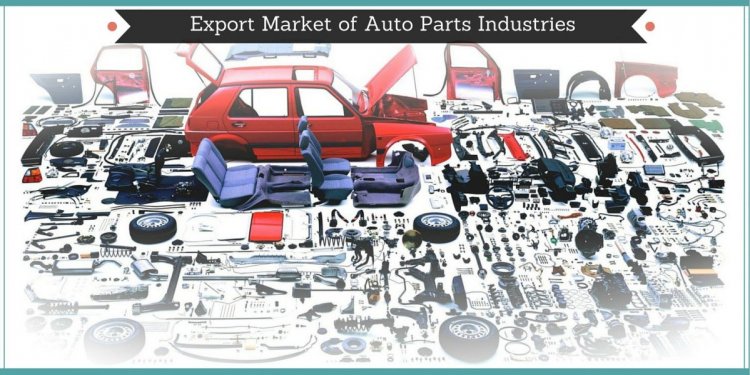 Auto Parts Industries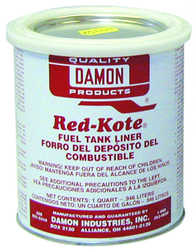 Line: DAM | Part # RED KOTE
Click Image to Enlarge
Damon Industries Red-Kote - Fuel Tank Liner
30 day limited warranty
UPC: 05
1 Quart
Detailed Description
Red-Kote is a polymer coating for sealing gasoline tanks on motorcycles, cars and trucks. It is used to seal small leaks caused by rusting and to prevent future internal rusting from occurring. For application the tank must be removed from the vehicle, properly cleaned and thoroughly dried. The liner is then poured into the tank, sloshed and allowed to drain and dry completely. When dry the liner remains flexible and sticks very tightly to the metal. Red-Kote will not crack, peel or lift from the tank surface as many other liners do with age. Red-Kote is resistant to all good quality fuel additives. Gasoline and additives should not contain more than 10% methanol (methyl alcohol). Bio-diesel and racing fuels should not be used unless the manufacturer has been contacted and given approval. Red-Kote is for metal tanks only. Over a million vehicles have been lined with Red-Kote.
Manufacturer Information
Damon Industries is a leading manufacturer of specialty automotive, cleaning and sanitation chemicals for a variety of markets. Damon has been located in Alliance, Ohio since 1938. It's most well-known product, Red-Kote gas tank liner, has been in production since 1985 and continues to be the preferred choice of discerning automotive enthusiasts everywhere.
O'Reilly Auto Parts
30 Day Limited Warranty
What Does This Warranty Cover?
Customer satisfaction is our top priority. This warranty covers any product that is purchased from us ("Product") which fails due to a defect in materials or workmanship as long as the product is used normally and serviced and installed properly on your vehicle. This warranty is subject to the terms, conditions and exclusions provided below. This warranty is valid only if you are the original purchaser of the Product and may not be transferred.
How Long Does The Coverage Last?
This warranty begins when you purchase a Product and lasts for thirty (30) days unless stated otherwise. To determine how long your warranty lasts and because warranty periods may vary from Product to Product, please refer to your sales receipt or the Product on our website at Coverage terminates, including any and all implied warranties such as the implied warranty of merchantability or fitness for a particular purpose, at the end of the applicable warranty period or earlier if you sell or otherwise transfer ownership of your vehicle using the Product. Some states do not allow limitations on how long an implied warranty lasts, so the above limitation may not apply to you. This warranty shall terminate immediately if you sell or otherwise transfer ownership of your vehicle that had the Defective Product, or if you install or use the replacement Product on another vehicle.
Commercial Vehicles - Any Product which is used or installed on a commercial vehicle shall have a warranty period of ninety (90) days after the date of its purchase only.
What Will O'Reilly Auto Parts Do?
At our option, we will either replace any defective or malfunctioning Product at no charge or provide a refund instead of replacing such Product. If Product is replaced under this warranty, we will warranty the replacement product as well, subject to the terms, conditions and exclusions contained in this warranty.
What Does This Warranty Not Cover?
THIS WARRANTY DOES NOT EXTEND TO PRODUCT THAT FAILS DUE TO (i) ACCIDENT OR COLLISION; (ii) IMPROPER USE, INSTALLATION, MAINTENANCE OR SERVICE; (iii) COMBINATION OF THE PRODUCT WITH OTHER THIRD-PARTY PRODUCT(S) WHICH FAIL; (iv) ABUSE, MISUSE, MODIFICATION, OR NEGLECT; (v) FAILURE TO FOLLOW DIRECTIONS; (vi) AN ACT OF GOD (SUCH AS A FLOOD, CHEMICAL FALLOUT, SALT, HAIL OR OTHER ENVIRONMENTAL CONDITIONS INCLUDING NATURAL DISASTERS); (vii) INSTALLATION OR USE ON VEHICLES USED FOR POWERSPORTS, OFF-ROAD, OR RACING PURPOSES WHERE SUCH PRODUCT IS NOT INTENDED FOR POWERSPORTS, OFF-ROAD, OR RACING PURPOSES; OR (viii) INSTALLATION OR USE ON VEHICLES USED FOR MARINE PURPOSES WHERE SUCH PRODUCT IS NOT INTENDED FOR MARINE USE.
THIS WARRANTY DOES NOT COVER LABOR, TOWING, OR RENTAL CAR CHARGES, WHICH ARE YOUR SOLE RESPONSIBILITY.
Share
FAQ
Is it dangerous to do your own car repair? - Quora
According to the US Bureau of Labor Statistics, auto mechanics have an annual fatal accident rate of 4.3 per 100,000, about equal to that of plumbers. Chart here:
Related