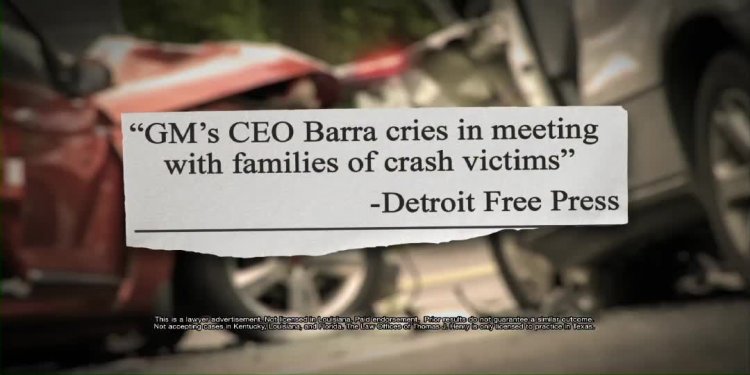 Latest News in Automotive industry
Billions of dollars in research operations, more than 1000 developers, mysterious workshops – the Apple iCar looks set to revolutionise personal mobility, bringing with it technologies that promise to alter the way we have traditionally used and perceived the car.
Behind a heavy veil of secrecy, the Apple iCar has now progressed to what insiders describe as committed project status. Autocar outlines the electric car every established automotive manufacturer secretly fears.
Behind the pre-fabricated aluminium façade of a large building at the rear of an industrial estate in Sunnyvale, California, USA, work is progressing on what could possibly be the most significant car to emerge since Karl Benz's ground breaking Benz Patent-Motorwagen first introduced the world to the motorised carriage 130 years ago.
The nondescript factory unit, located at 960 Kifer Road, houses an electric car workshop run by Apple – the US-based electronics giant whose iconic products have revolutionised the way we work, use our free time and converse with one another on a day-to-day basis. Known simply to Apple employees as SG6, the otherwise unremarkable building has been the subject of intense speculation since Sunnyvale city council documents revealed a secretive shell company formed by Apple had leased the site in November 2015.
The electric car development being carried out at the heavily shielded workshop in the middle of Silicon Valley is treated with the same all-encompassing confidentiality as work being focused on other future Apple products. Precious little about its operations are known outside the tight-knit circle of engineers, software specialists and construction experts posted there.
Anyone who enters the five-acre complex is asked to sign a confidentiality agreement that legally binds them to remain tight lipped on anything they have seen, heard or experienced at the site. Not that many outsiders are invited to visit the facility, which is remarkably plain looking for a company with such an enviable reputation for design excellence as Apple.
The only hint that activities being run by Apple in Sunnyvale are of an automotive nature is a fleet of Dodge Caravan prototypes that regularly frequent its forecourt, and which have also been sighted at the GoMentum Station, a former naval base in San Francisco with over 20 miles of paved streets guarded by the military that's often used by car makers for testing purposes. According to automotive industry experts, the modified MPVs, leased by Apple, are being used to test autonomous driving technology, which is thought to be under consideration for the so-called iCar – the name given to what's being billed as Apple's next big thing.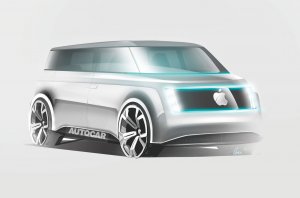 Need to know basis
As it stands, no one outside the company knows for sure if Apple, whose market capital is presently ten times that of BMW at a staggering 1 billion as of May 2016, intends to enter the automotive industry with its own electric car or, as has recently been suggested, is simply developing technology to integrate into the future models of traditional car makers. However, with more than 1000 employees from backgrounds as diverse as body-in-white engineering and autonomous software coding, already claimed to be involved of the so-called iCar, many, including the world's financial community, are clearly betting on the former.
When asked about the long-rumoured electric car last year Apple president, Tim Cook, has only added to its mystery, saying, "I don't have anything to announce about our plans. But I think there's some significant changes in the automobile industry over the next several years with electrification and autonomous driving. And there's a need for a focus on user interface. So I think there's a lot of changes that will go on there."
In a more recent shareholder meeting, Cook was again pushed on the subject of the Apple car. His vague reply? "Do you remember when you were a kid, and Christmas Eve it was so exciting you weren't sure what was going to be downstairs. Well, it's going to be Christmas Eve for a while". This immediately led analysts to surmise that, contrary to earlier indications, development of the iCar was indeed well underway but still some way off.
Those who have held talks with the Apple president during the past 12 months, including executives from Audi, BMW, Fiat Chrysler, Ford, General Motors and Mercedes-Benz are under no illusion of the company's intentions. They are convinced Cook has already given the go-ahead to the partly autonomous iCar and expect it will be launched by 2021 as a precursor to a fully autonomous successor model to be introduced around 2026 as regulatory conditions are altered to allow features such as fully automated parking.
Apple's goal? An initial 500, 000 sales annually, according to those that have met with Cook. That might not sound like much for a company that manages to shift some 230 million smartphones each year. However, it is an acceptable target for a company new to the automotive scene and 10 times what another one of California's electric car start-ups, Tesla, managed in 2015. As a further point of reference, combined sales of the BMW i3 and i8 totalled just 29, 500 last year.
To ensure wide spread appeal for the Apple car, Cook is relying on the implementation of what automotive business leaders interviewed by Autocar describe as "disruptive technologies" – a term given to features that are expected to significantly change the face of motoring in much the same way the touchscreen altered our use of the mobile phone: highly efficient electric propulsion, rapid charging, autonomous driving capability, gesture control, holographic displays, wireless internet functions, artificial intelligence... the list goes on.
The iCar will get you from A to B, but it's set to be much more than mere transport for masses. Like the iPhone, it has been conceived to also be a personal assistant with a level of connectivity far beyond that of any existing car of today.
To achieve this, Apple has already allocated billions of dollars to development programs like the electric driveline program being carried out in Sunnyvale. At the same time, Apple has been active in purchasing technology and patents, either through takeovers or joint ventures similar to that which it recently announced with ride hailing start-up Didi Chuxing, China's equivalent of Uber. Autocar research also reveals the company is investing heavily in production process management in a move that's expected to see the iCar introduce a new assembly process that will allow it to be built cheaply yet highly efficiently at a number of different sites.
Despite all the pervading secrecy that surrounds its activities, Apple's entry into the automotive field is expected to take a similar path to that which has seen it come to dominate the personal electronics field with its iconic design-led products.
Famously founded in garage of former president Steve Jobs' parents in 1976, Apple wasn't the first to offer a digital music player in the iPod. Nor was it first to place a smartphone on the market with the iPhone. Neither did it invent the tablet computer with its iPad. It only entered these respective markets once it was convinced it had a product that significantly redefined them, possessed true customer appeal and, although expensive compared to rival products, proved attainable for most willing to sign up to contracts with outside partners.
Apple iCar battery
The expectation is, just like Apple's popular products today, the iCar will feature a highly contemporary design, high-quality materials and an innovative interface providing a whole new level of connectivity through features such modified versions as its Siri speech recognition, Force Touch and multi-aperture digital camera technology.
Share
Related