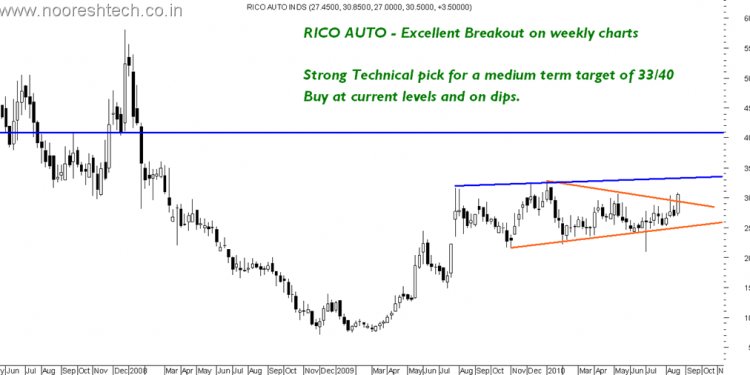 Rico Auto Industries
BSE:520008 | NSE:RICOAUTOEQ | 58888:rind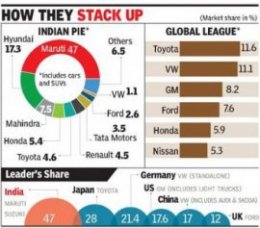 | IND:Auto Ancl - Dr. Trans & Steer - Others | ISIN code:INE209B01025 | SECT:Auto Ancillaries
You can view the entire text of Chairman's speech of Rico Auto Industries Ltd.
Dear Shareholders,
FY 2014-15 has been a year of recovery for the Indian Economy at large and the Automotive Sector in particular. Riding on the wave of a gradual rise in market sentiments, excise duty cuts and the opening up of the mining and infrastructure sectors, the Indian Domestic Automotive Industry posted an overall growth of 7.2 percent in fiscal year 2014-15. All vehicle categories other than Commercial Vehicles have shown positive growth and passenger car sales have returned to the black after three years, posting a 5 percent increase in sales in FY 2014-15. The two-wheeler segment has also posted an encouraging 8.1 percent growth.
The impact of low economic activity in the preceding years, however, is only gradually wearing off. Consequent to a host of financial liquidity constraints arising out of under utilized investments in the past 3 years fuelled by an overall low economic activity during the same period, your Company has posted a slight decline in turnover in the current vear. Bv virtue of the professional add roach and the best practices adopted by your Company, we were however able to optimize this decline in a year that showed sians of turnaround.
The Company however has earned a significant Profit after Tax on account of selling its stake in FCC Rico Limited, a Joint Venture Company, thereby recording a one-time capital gain. As we take on a new year, we are hopeful that the business climate will only improve. Initiatives such as "Make in India" unveiled by thegovernment to improve the investment environment in the country are beingseen as likely growth drivers. The "Make in India" theme is particularly expected to bring long term results with foreign companies looking at India as their manufacturing hub. With vehicle consumption showing a growth in the last few months the stage has been set for cautious optimism as we expect the Auto Component Industry to grow in the range of 6-8 percent in the current fiscal 2015-16, while the economy as a whole is projected to grow at 7.9 percent.
- Your Company is well poised to leverage this change in the economic climate to step up growth and enhance shareholder value. The first quarter results of the current fiscal are only indicative of these trends.
Share
Related